Stockholm Town Hall, Byggförlaget 1992
"For hundreds of years, all our upbringing, all our respect, has been devoted through the word, to understanding the word.
Words flow out of us, in and over all of us!
The word is loved before anything else. And the two arts that now sit in power over the world are those of the word and of technology.
How vain it is to speak with form. And yet – what inner pleasure! Colors, form; the triumph of the senses. The senses, not the brain's.
The eye's, not that of reflections".
Ragnar Östberg, 1919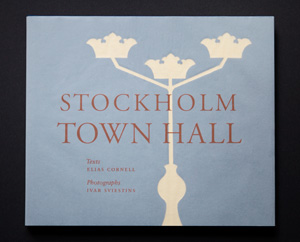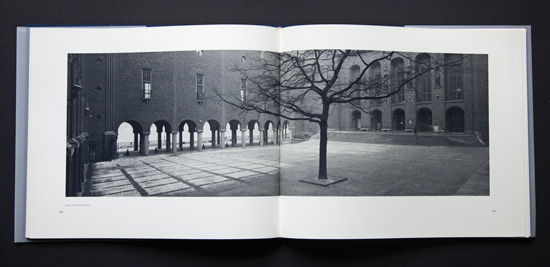 Those three years, 1989-1992 I hade this ongoing love-affair. I was magnetically drawn to this masterpiece of Ragnar Östberg and simply could not stay away. This book was the outcome. It was produced in collaboration with the publishing company Byggförlaget / Claes Dymling and the designer Hans Cogne. The beautiful and insightful text was written by Elias Cornell.
In the early phase of my proffessional carrier it was a great encouragement that it and I was awarded six times, in Sweden and in US.
I am in possesion of the last remaining copies of the english version.
Isbn 9789179880514
144 pages
Hardcover
290x245 mm
Price: 395 SEK + postage